PriceWhistle: A Valuable Use Case For Lykdat's Product Alerts API
Lykdat's Product Alerts solution is a powerful engagement tool that businesses can use to drive sales. Read how Price Whistle uses the Product Alerts API in helping users shop cheaper and smarter.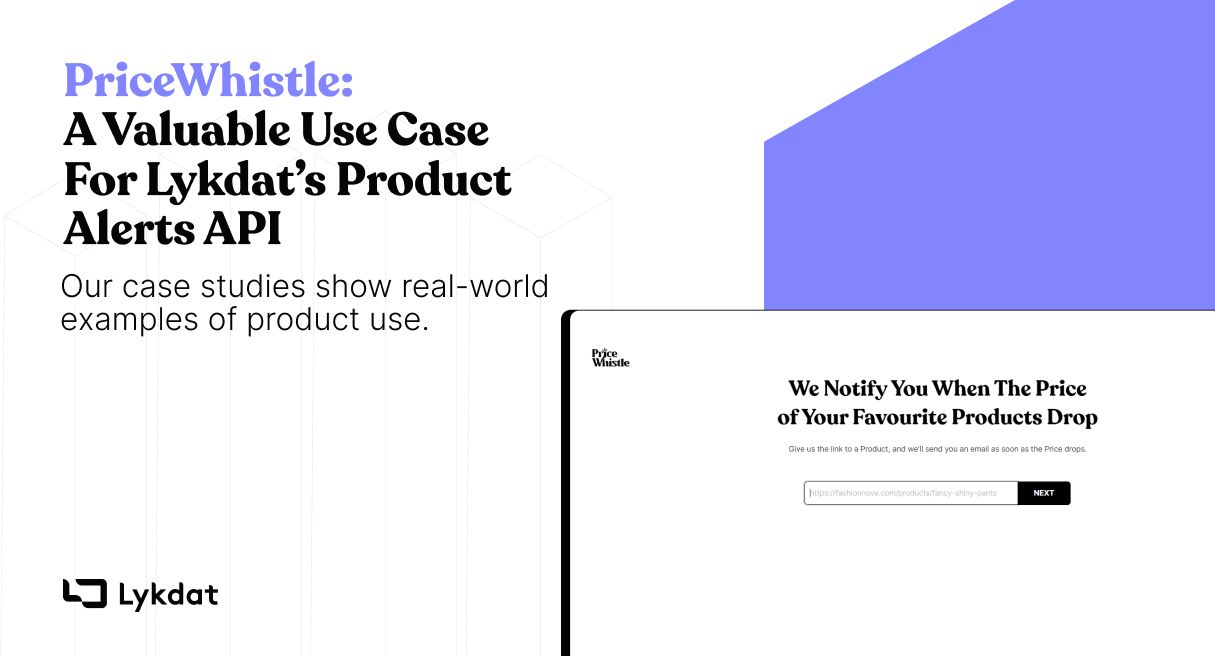 Customer engagement, done right, can be very profitable for ecommerce businesses. However, a lot of businesses miss out by failing to utilize cutting-edge technologies to mitigate the risk of losing customers that have already shown interest in their products.
You might ask... How is it possible to lose customers that are already interested in my products?
I'll respond with these 4 questions:
What do you do when customers are interested in a product on your website that is out of stock?
How do you re-engage them when you restock?
What do you do when your product price is too high for customers who are interested in buying some of your products?
How do you leverage promos and discounts in engaging these specific customers?
What if I told you that you could find the answer to all these in one solution?
In this article, we'll take a closer look at Price Whistle – a web-based application that utilizes Lykdat's Product Alerts API - to demonstrate how the Product Alerts solution can be valuablel for e-commerce businesses.
What is Lykdat's Product Alerts Solution?
Product Alerts by Lykdat is a customer engagement solution that allows ecommerce businesses to send automated and personalised email alerts to their customers. With the Product Alerts API, your businness is empowered with profitable customer engagement, where your customers automatically receive personalized alerts about their favourite items on your online store.
With Product Alerts, shoppers are alerted when their favourite items on your online store drop in price - or when their favourite out-of-stock items are back-in-stock. This prevents businesses from losing customers when shoppers can't get what they want at a particular time, and enables them to make easy profits when these items are now available at a more attractive price.
How Does Price Whistle Work?
With Price Whistle, online shoppers can get personalized and automated email alerts when their favourite items - on ANY website - are back-in-stock or available at a lower price.
The story of Price Whistle started with IKEA Price, a fun simple app that was inspired by the need to know when there's a price drop on specific IKEA products.
"Previously, we had created IKEA PRICE, which turned out to be valuable to users. That made it clear that creating a Price Alert app for all kinds of online stores would be even handier."
Ifedapo Olarewaju, CTO at Lykdat
Just like IKEA Price, Price Whistle was built with the use of Lykdat's Product Alerts API tied with a NextJS app.
Price Whistle has helped more than 1,000 shoppers from all around the world to shop easier and cheaper, within the first 2 months of its launch; while showcasing Lykdat's Product Alerts solution at work.
Why Sign Up For Product Alerts?
Product Alerts by Lykdat is a powerful tool for e-commerce businesses that want to drive sales and improve the customer experience through meaningful engagement. Here are some reasons why your business should sign up for Product Alerts:
1. Increase Customer Engagement & Loyalty: With the Product Alerts API, you can keep customers close and reduce losing them to the competition, even when you're unable to provide them with what the want at that particular time. Also, customers appreciate receiving personalized and relevant alerts, especially for products they've shown interest in. By sending automated and personalized alerts to customers, your business can improve customer engagement, drive sales, and improve customer loyalty.
2. Turn Every Sale Into Profit: Product Alerts by Lykdat engages with interested shoppers whenever select items are on sale.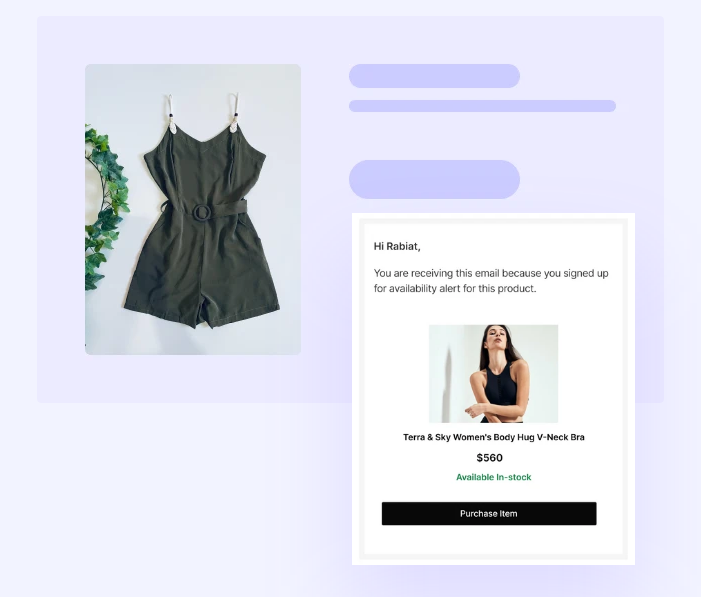 Your customers will automatically receive personalized email alerts, ensuring that you can start making profits immediately - whenever you reduce the prices of their favourite items, or start a discount promo.
3. Start Making Sales Immediately You Restock: Are you worried about how to let customers know when your most wanted products are back in stock? With Back-In-Store Alerts, your customers are notified via email immediately their favourite out-of-stock fashion items are available.
4. Gain Valuable Insights Into Customers' Interests: The Product Alerts API gives you access to data of popular items in your customers' wishlists, to help you make better strategic decisions on stock management, pricing, and promos.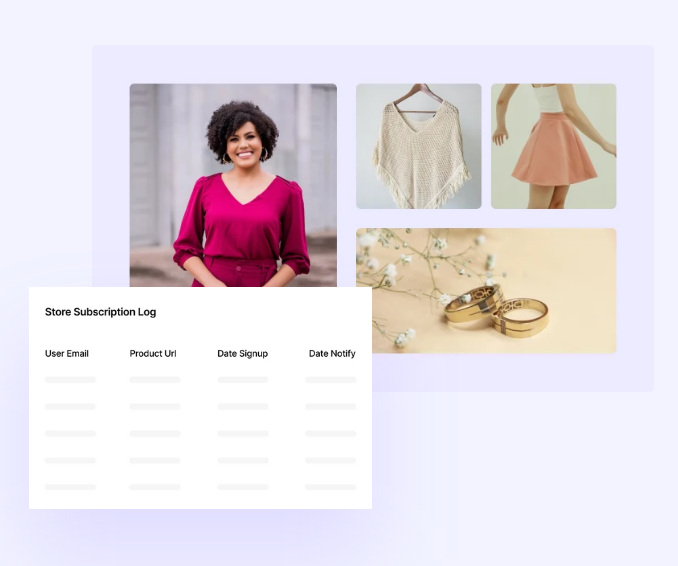 With this cheatsheet, you know what products to restock, and how to set prices, that would bring about immediate sales.
How To Sign Up For Lykdat's Product Alerts API
To sign up for the Product Alerts solution, visit console.lykdat.com to create an account, and head over to our Documentation Page to get started. Integrating Product Alerts with your ecommerce store is pretty simple. You can start with a FREE plan that allows for up to 1000 active alert subscriptions a month.
Price Whistle is an excellent example of how an e-commerce application can leverage the Product Alerts API to provide customers with personalized alerts and a better shopping experience. By signing up for Product Alerts, e-commerce businesses like yours can stay ahead of the competition, make more sales, and increase customer loyalty. Get started today.