Announcing our Product Alerts Service 📣
With the the Product Alerts API by Lykdat, you can maintain meaningful engagement with shoppers on your online store even when they are unable to purchase an item they want at that moment.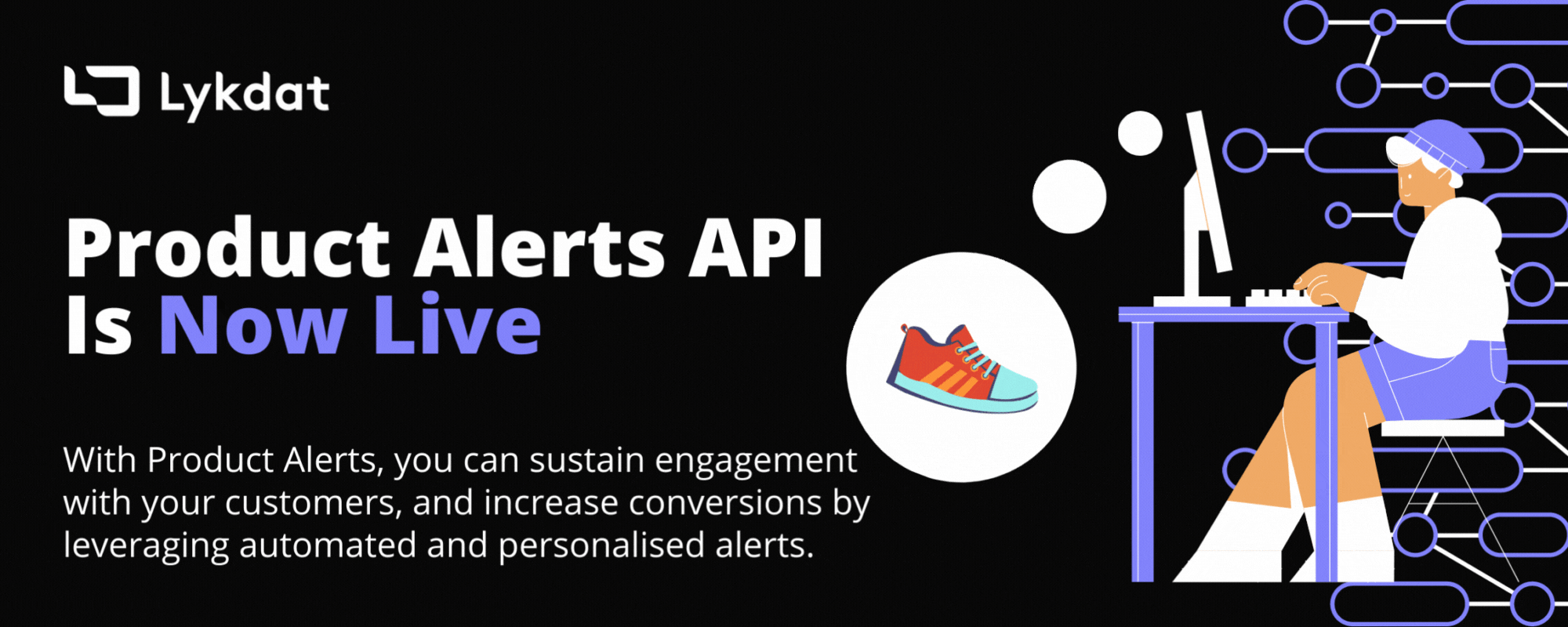 As part of our series of recently launched services, we are proud to announce the release of our Product Alerts API. 🎉
What is the Product Alerts API?
The Product Alerts service is a solutions that monitors the Price and In-Stock status of any eCommerce product that is present on the web. The Product Alerts Service is designed to work nicely for eCommerce store owners who would like to add Back-In-Stock alerts to their websites, so as not to miss out on potentials sales of temporarily Sold Out products.
Not only does this service benefit store owners by helping to increase sales and customer satisfaction, but it also benefits shoppers by ensuring they never miss out on purchasing a sold out product .
How does it work for eCommerce Stores?
The Product Alerts service is easy to use and can be easily integrated into any eCommerce store. Typically, all you have to do as a store owner is to sign up  and add a small snippet of code to your website, and our service will handle the rest. When a shopper tries to purchase a temporarily sold out product, they will have the option to sign up for an alert (as seen in the screenshot below).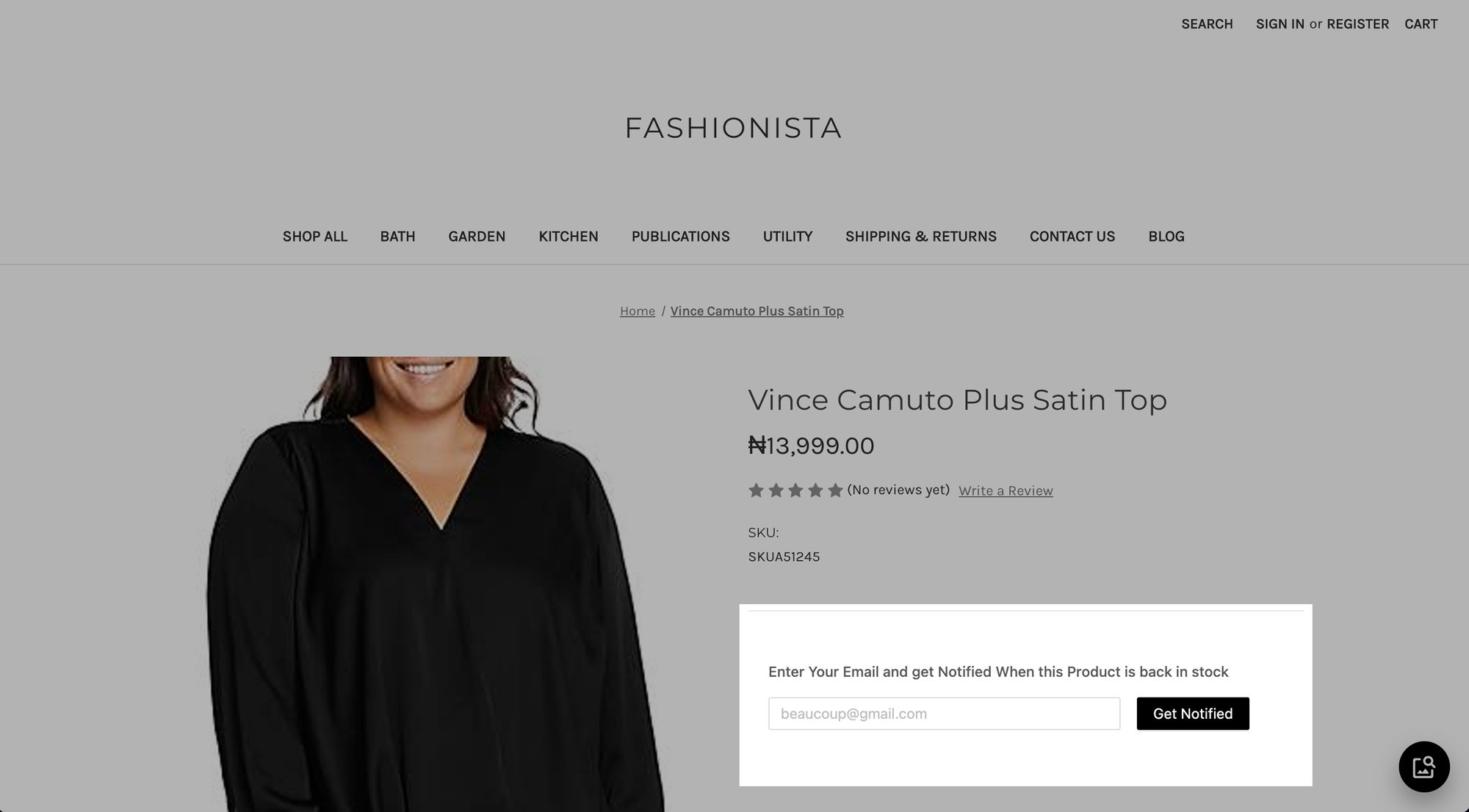 You don't have to worry about adding the "Get Notified" form (in the screenshot above) as it is all handled by our service. We also do the heavy lifting of sending the alert emails to your customers while providing you with options of configuring the appearance of the emails sent.
The beauty of the Product Alerts service is that you don't need to provide us with your Product feed in order for us to monitor a status change in products. Our system will handle it automatically when your visitors subscribe to an alert.
How much would it cost to have this in your Store?
We are also pleased to share that the service comes with a FREE plan that allows for up to 1000 active alert subscriptions a month.
The free plan is a great way for store owners to try out our service and see how it can benefit their business. It's easy to set up and use, and requires no credit card or long-term commitment. Simply sign up for a free account, add the snippet of code to your website, and start offering your shoppers the convenience of back in stock notifications.
We are confident that the Product Alerts service will be a valuable addition to any eCommerce store, and we encourage all store owners to give it a try. With our free plan, there's no risk, so why not see how it can benefit your business? Sign up today and start increasing sales and customer satisfaction.