How to Know When a Boohoo Product is Back in Stock
In this blog post we'll walk through how to receive back-in-stock email alerts on your favourite Boohoo products, by shopping on Lykdat.
Boohoo is a global fashion brand that offers trendy, stylish and affordable outfits and accessories and as a result of this, some products sell out quickly. When this happens, shoppers end up buying an alternative item, or have to keep checking to see if the Item they wanted to buy is back in stock. With the Lykdat 'back in stock' feature, you'll be able to receive notification when your favourite boohoo item is back in stock.
In this blog post we'll walk through how to use Lykdat to receive email notifications whenever a Boohoo product is back in stock
How does it work?
Go to Boohoo and take a screenshot of the item you love, and then go to lykdat.com, using the screenshot from Boohoo, Search for the outfit you love with the 'search with image' option.
2. If the item is sold out, it'll have a badge that says 'out of stock, Get notified' Click on 'Get notified' as seen on the items displayed below, this will save the items and you can then receive a notification when it's back in Stock
3. If you're yet to sign up on Lykdat, when you click on 'Get notified',  you'll get a response that looks like the picture below and all you need to do is sign up for free. Once you've signed up, you can then proceed to save your product as originally intended.
4. When you have successfully saved your outfit, whenever that product is back in stock, you'll get an email that looks like the screenshot below and you can go ahead and shop.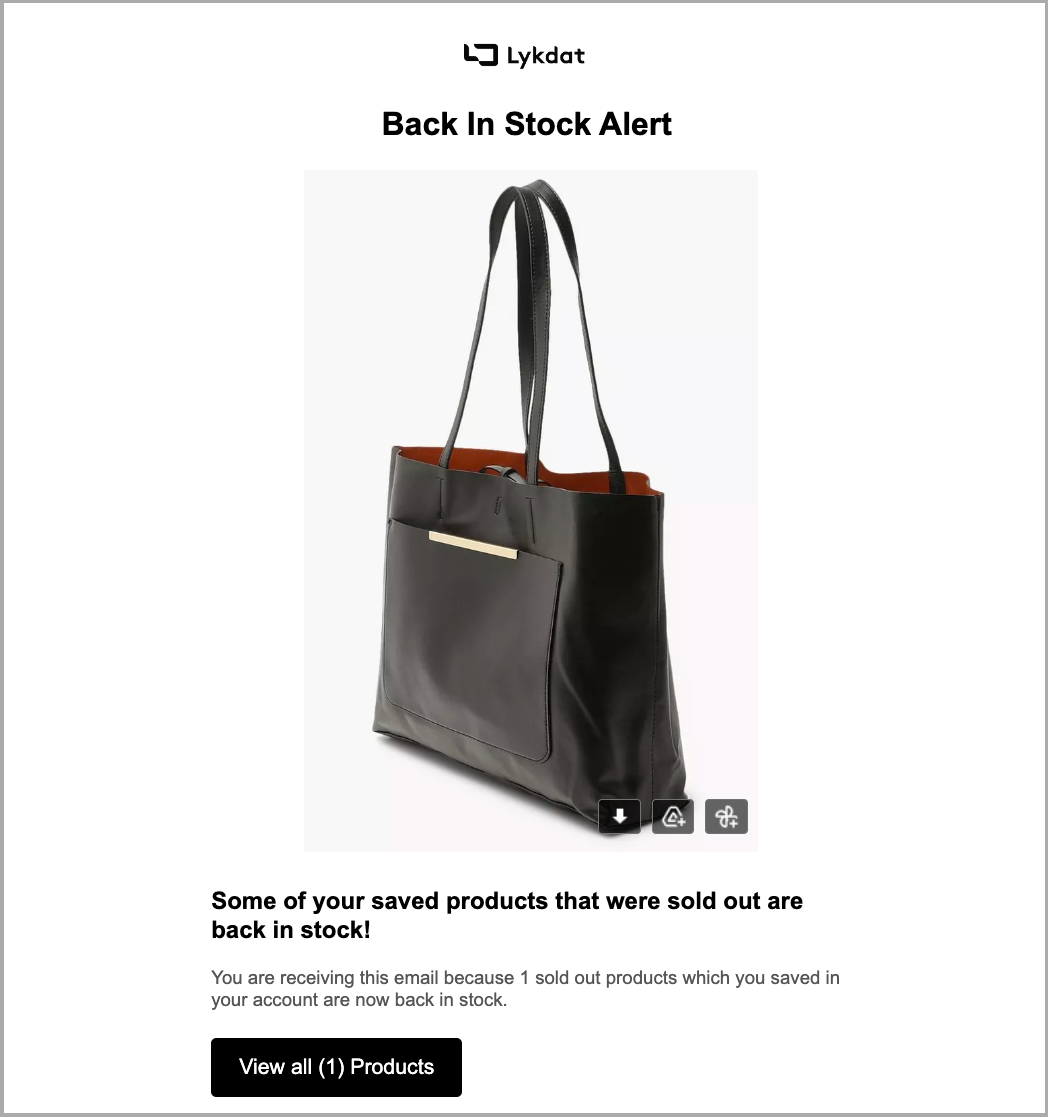 You can save as many Sold out Products as you like and you'll be able to receive notifications for all those products.
Please be sure to Subscribe to this blog for more Fashion and Shopping tips.
About Lykdat
Lykdat is a software development company in Amsterdam, providing customer-focused AI-powered solutions, to help fashion ecommerce businesses succeed.
We recently released our Retail Intelligence solution to the public, providing fashion manufacturers and brands with valuable market insights from customer reviews and market trends, by leveraging Natural Language Processing and Machine Learning Technologies.
Join the market leaders, and gain a high-level understanding of market trends, by leveraging consumer insights from more than 40 million online shoppers, and over 900k pre-analyzed products from top global fashion brands.