Announcing Retail Intelligence: AI-Powered Insights For Fashion Retail
After 2 years of fine-tuning, feedback from incredible beta users, and countless late nights, we're proud to introduce you to data-driven success in the fashion world. Retail Intelligence empowers fashion businesses with AI-powered insights to make informed decisions.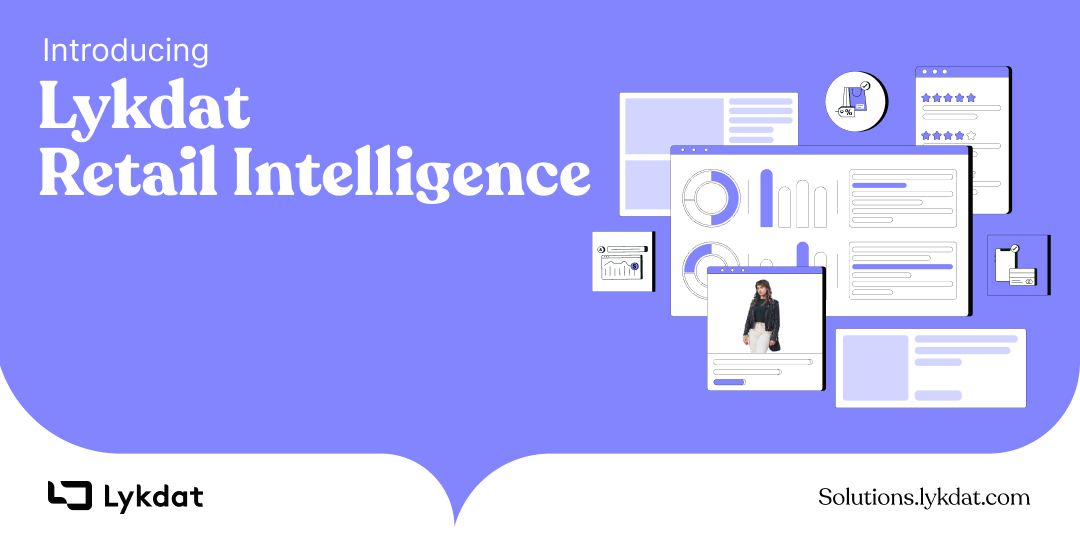 We are proud to introduce you to what we've been working on over the past 2 years. 🥳
In the fast-paced world of fashion, staying ahead of the curve is no longer a luxury; it's a necessity. Fashion manufacturers and brands are constantly challenged to meet ever-evolving customer demands and navigate a market that's as unpredictable as it is competitive. As a result, understanding your customers and the market is the key to success.
That's why we are proud to announce Lykdat's new solution - Retail Intelligence 🚀
After 2 years of fine-tuning, feedback from incredible beta users, and countless late nights, we're proud to introduce you to data-driven success in the fashion world.
The Power of Retail Intelligence
Fashion is an industry that thrives on trends, preferences, and ever-changing consumer behavior. The most successful businesses are those who understand the market, and serve the consumers best. Understanding your audience and staying attuned to market dynamics can be the difference between thriving and fading into obscurity. That's where our new solution comes in.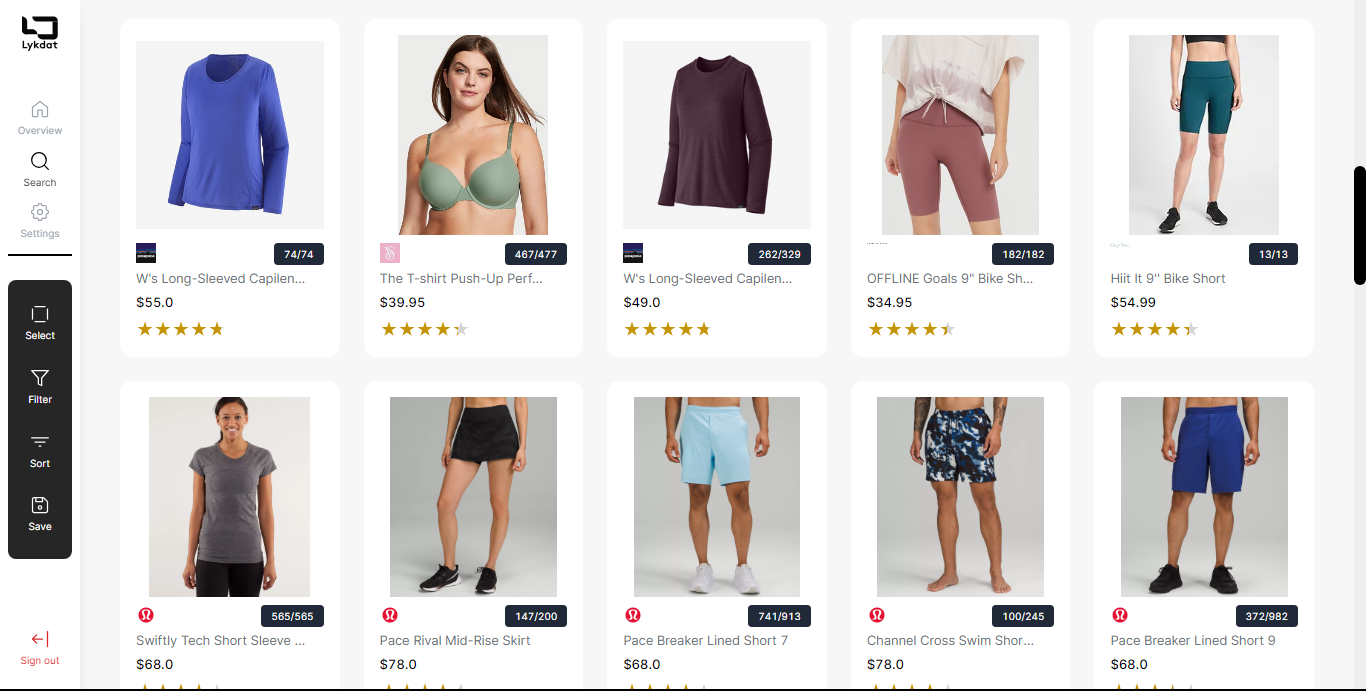 At its core, Retail Intelligence empowers fashion manufacturers and brands with the art of leveraging data-driven insights to make informed decisions. This AI-powered solution helps them to gain a deeper understanding of their customers and the market they operate in.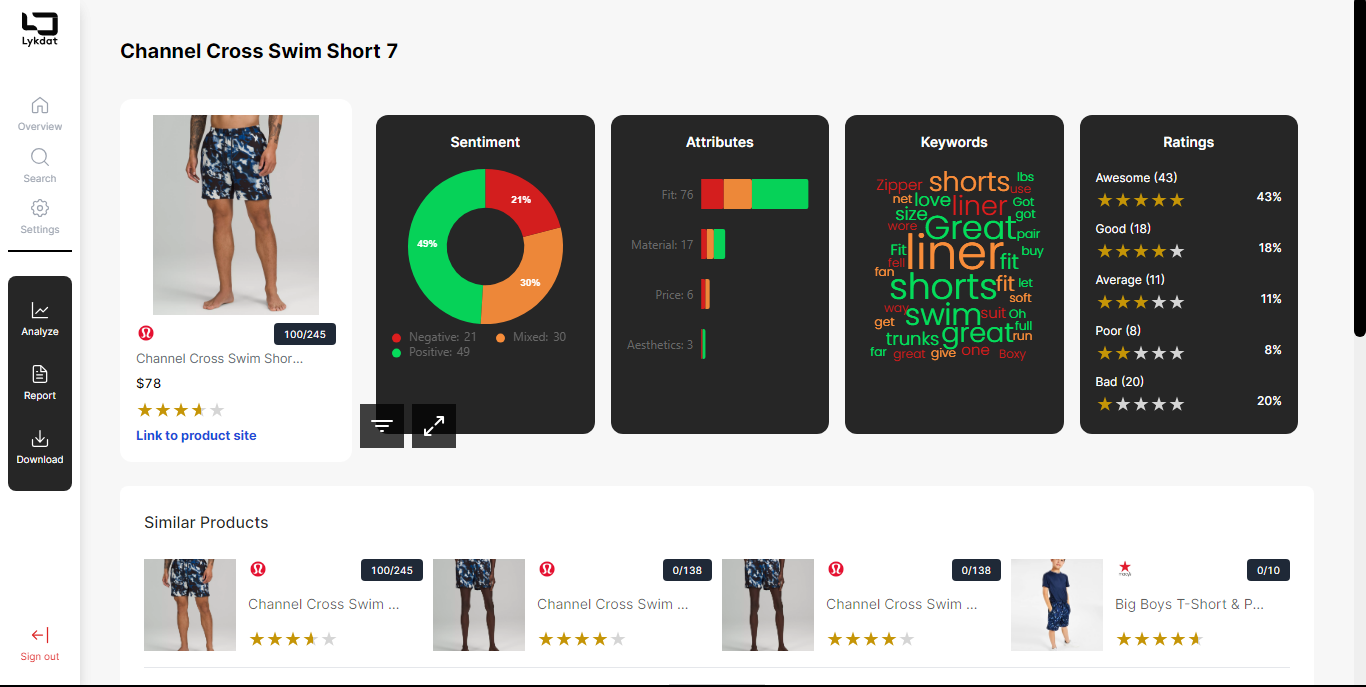 In a world where consumers are more informed and discerning than ever before, manufacturers, wholesalers and retailers need to continuously adapt and innovate. Retail Intelligence is the answer to this demand. It provides businesses with the insights they need to meet customer expectations and even surpass them.
How Does Retail Intelligence Work?
Powered by AI, Lykdat's Retail Intelligence systematically collects customer feedback and product data from relevant online sources, sifts through the noise and identifies key themes during analysis, and provides actionable insights valuable for fashion brands and manufacturers.
Data Collection
Retail Intelligence does the heavy lifting of product data, collecting the much-needed data from the e-commerce websites and relevant online sources, with the help of robots called scrapers.
Data Analysis
Upon request, our solution rapidly analyses large volumes product data and consumer feedback, identifying recurring themes and trends within minutes.
Data Visualisation
Retail Intelligence the presents the analysed data in a highly accessible and informative visualisation dashboard, that is interactive and allows collaboration with cross-functional teams.
Key Use Cases Of Retail Intelligence
The versatility of Retail Intelligence is one of its most compelling features. It's not a one-size-fits-all solution; rather, it's a toolkit that can be adapted to various aspects of the fashion business, with many valuable use cases for research, product and marketing teams.
Market Research
Gone are the days of relying on outdated market research reports. Retail Intelligence provides real-time insights into market trends, allowing your business to adapt swiftly to changing conditions, identify new opportunities, and stay ahead of the market.
Product Analytics
Want to know how a product is performing in the market? Retail Intelligence provides detailed product analytics, leveraging customer reviews, ratings, and feedback. This helps in optimizing product offerings and improving quality to serve your customers better.
💡
With Product Analytics, design teams can also validate and optimize their designs to create market-ready fashion items, by leveraging feedback from already-released products with similar styles.
Competitive Analysis
Retail Intelligence equips businesses with the ability to analyze their competitors' products, pricing strategies, and customer satisfaction levels. This knowledge is invaluable in crafting competitive strategies that can outperform rivals.
💡
Join the market leaders and fine-tune your products and market strategies, with insights from over 900k pre-analysed products from top global fashion brands.
The use cases for Retail Intelligence are limited only by your imagination. Whether it's for manufacturing & procurement, supply chain optimization, inventory management, or marketing strategy, Retail Intelligence has got you covered.
You can take our solution for a test ride, and experience the power of Retail Intelligence with this free demo account.
Why You Should Choose Retail Intelligence
At the heart of Retail Intelligence lies the power of Artificial Intelligence. Our AI algorithms are capable of processing vast amounts of data, extracting meaningful patterns, and providing insights that are beyond the reach of other analysis methods. Retail Intelligence empowers fashion businesses of all sizes, at all stages of the fashion e-commerce value chain.
Deep Consumer Insights
Retail Intelligence utilizes Natural Language Processing (NLP) and Machine Learning algorithms to analyze consumer behavior, preferences, and feedback. It uncovers what customers love, what they dislike, and what they're looking for in fashion products. This level of understanding can drive product development and marketing strategies that resonate with your target audience.
Valuable Market Trends
The fashion industry moves swiftly, with trends rising and falling rapidly. Retail Intelligence employs AI to identify emerging market trends and track the popularity of specific styles, fits, patterns, colors, or designs. This ensures that fashion brands are not just keeping up but setting the pace.
A Powerful-Yet-Cost-Effective Solution
What's truly remarkable about Retail Intelligence is that it provides all these AI-powered insights, tailored for fashion businesses, at a fraction of the cost of what other market analysis solutions require. It levels the playing field, allowing fashion businesses of all sizes to access cutting-edge analytics.
How To Sign Up For Retail Intelligence
Lykdat's Retail Intelligence solution is easy to use, and even easier to set up.
Just follow these steps:
Go to pinsight.lykdat.com
Sign up by filling in your company name and email address.
That's all really -  you're good to go!
As you navigate the ever-evolving world of fashion, remember that Retail Intelligence isn't just an option; it's your secret weapon for success. It's the path to data-driven, customer-centric, and market-savvy fashion excellence. Embrace it, and watch your fashion business soar to new heights.
Sign up for Retail Intelligence today