How Retail Intelligence Turns Unstructured Data Into Accessible, Visually Impactful, Shareable Insights
Explore how our software leverages big data at internet scale, offering on-demand market retail analysis with a user-friendly interface.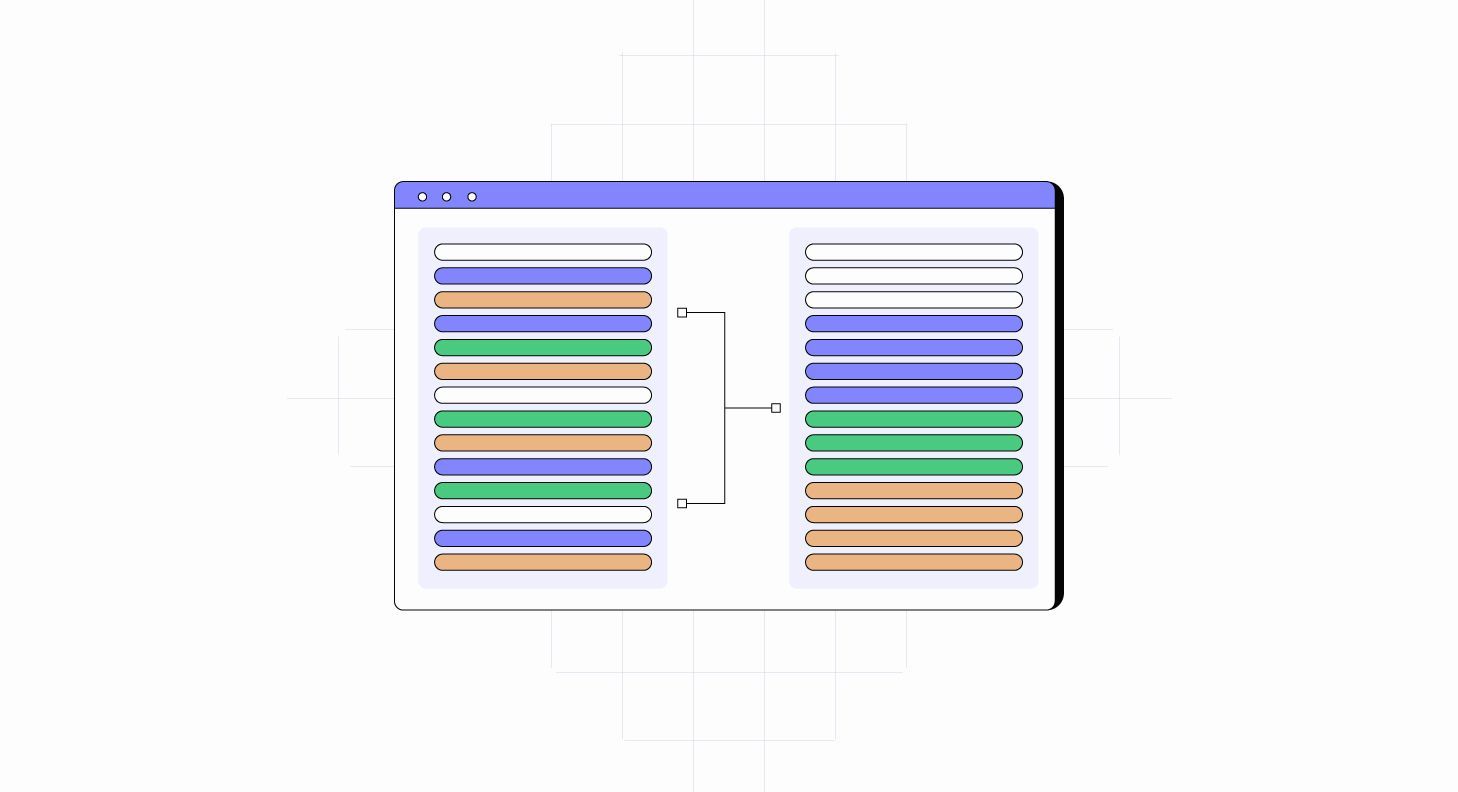 Nowadays, fashion shoppers face a deluge of choices that can be overwhelming. To navigate this sea of options, consumers often turn to online reviews for guidance, but making sense of the sheer volume of feedback can be a daunting task. Enter our game-changing Retail Intelligence solution, helping fashion manufacturers and brands make data-driven decisions with AI-powered insights from customer reviews & market rends.
In this article, we'll explore how our software leverages big data at internet scale, excels in data cleaning and storage, aids in discovery through various search capabilities, offers on-demand analysis, provides robust usage management, incorporates a cutting-edge analysis engine, and boasts a user-friendly interface.
Big Data at Internet Scale
Our software thrives on big data, the size of the internet. It comprehensively monitors products from leading brands across multiple markets, ensuring that users have access to the most extensive and up-to-date dataset available. This vast reservoir of data forms the foundation of our Retail Intelligence system.
Data Cleaning and Storage
To maintain data accuracy and reliability, our software includes robust data cleaning and storage mechanisms. This ensures that the information presented to users is not only vast but also accurate, enabling them to make well-informed decisions confidently.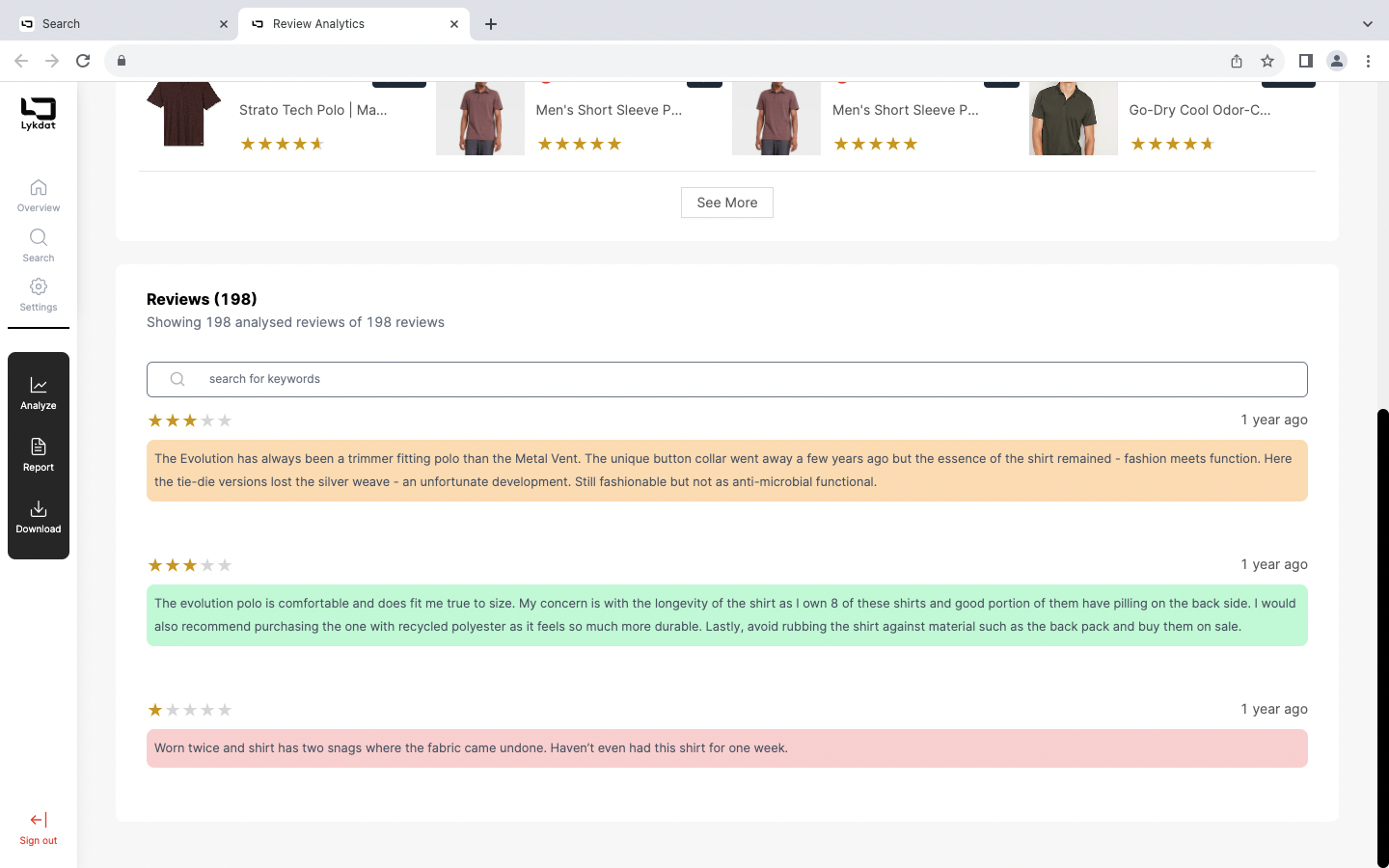 The Analysis Engine
At the core of our software lies a sophisticated analysis engine. It's the brains behind the data, crunching numbers and extracting meaningful insights from reviews and product information. So far, Retail Intelligence has analysed over 40 million reviews from top global fashion brands.
On-Demand Analysis
Time is of the essence, especially in the fast-paced world of e-commerce. Researchers, designers, and users, in general, can request on-demand analysis of products. This feature provides immediate access to valuable insights, empowering users to make informed choices without delay.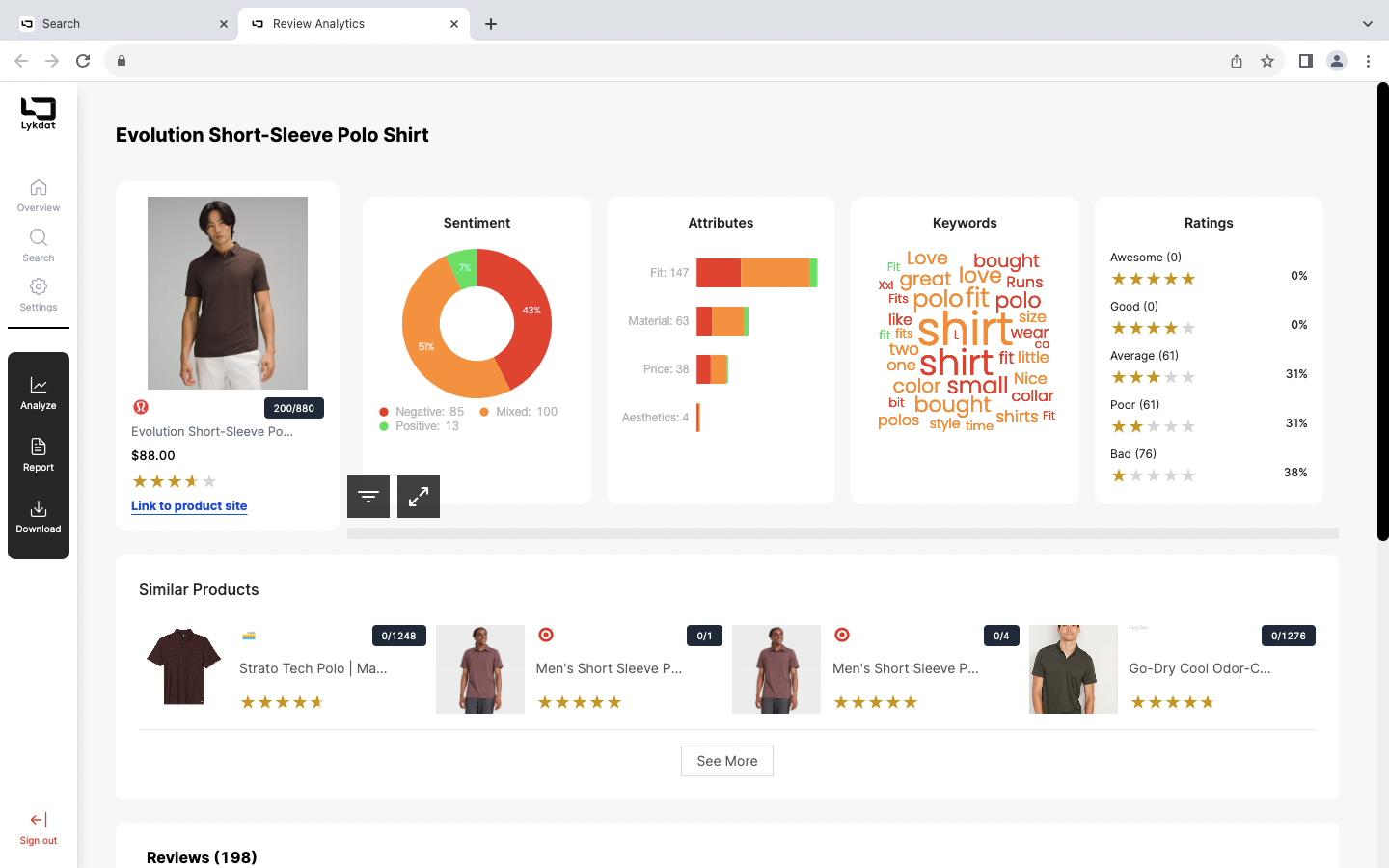 Download Charts
Users can download charts and visualizations to support their decision-making processes, making it easier to compare and analyze products. These eye catching infographics can be used in myriad ways. For example, you can share them on social media as social proof or they can be added to your presentations used for pitching ideas, reports, demonstration or proposals.
The use cases for Retail Intelligence are limited only by your imagination. Whether it's for manufacturing & procurement, supply chain optimization, inventory management, or marketing strategy, Retail Intelligence has got you covered.
You can take our solution for a test ride, and experience the power of Retail Intelligence with this free demo account.

How To Sign Up For Retail Intelligence
Lykdat's Retail Intelligence solution is easy to use, and even easier to set up.
Just follow these steps:
Go to pinsight.lykdat.com
Sign up by filling in your company name and email address.
That's all really -  you're good to go!
Retail Intelligence is a complete ecosystem that harnesses the potential of big data. It offers on-demand analysis, provides robust usage management, incorporates a cutting-edge analysis engine, and boasts a snappy UI. Join us in revolutionizing the e-commerce landscape as we empower consumers, researchers, and designers with the tools they need to thrive in this dynamic online marketplace.
Sign up today