Leverage Review Placement On Your Website To Maximize Conversions
Strategically showcasing customer reviews on your fashion business website can make a substantial difference in conversion rates. To further enhance usability, consider implementing sorting and filtering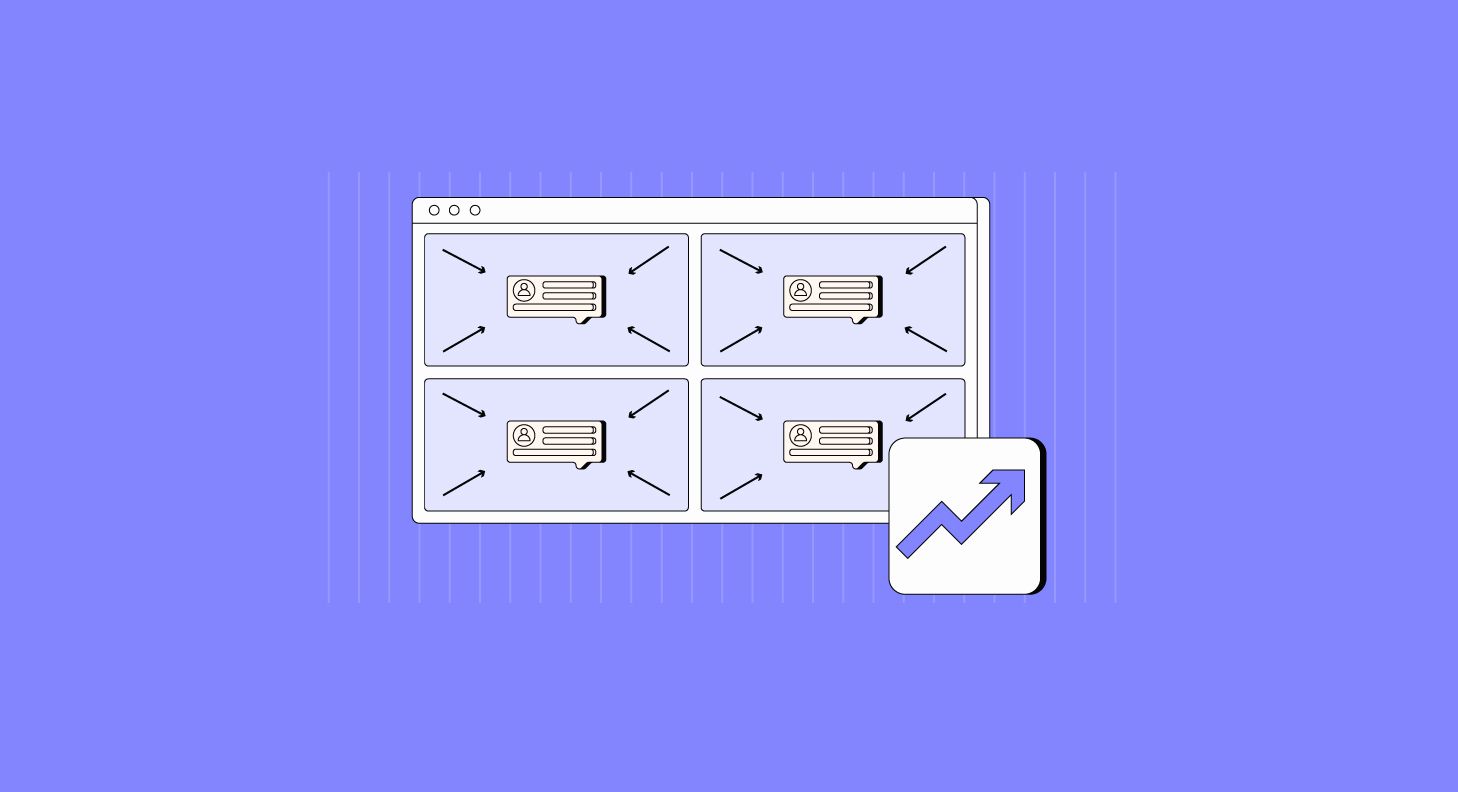 In today's modern digital landscape, customer reviews have become a crucial cornerstone for fashion businesses. More than just regular testimonials, customer reviews now wield remarkable influence, capable of greatly boosting conversions and overall business triumph.
This piece will delve into the importance of customer reviews and how artfully featuring them on your fashion business website can usher in a delightful uptick in conversions.
The Importance of Customer Reviews in Fashion Businesses
Did you know that 93% of users have made buying decisions based on an online review? Customer reviews serve as a window into the experiences of real individuals who have interacted with your products. They offer insights that go beyond marketing rhetoric, providing potential customers with authentic feedback about your offerings. This transparency not only builds trust but also creates a sense of relatability, as shoppers can see how your products align with their needs and preferences.
Characteristics of a Good Customer Review
To make the most of customer reviews, it's important to understand what makes a review effective. A good customer review is characterized by its attention to detail, honesty, and lack of bias. It delves into specific aspects of a product, such as its features, quality, and performance, allowing readers to make informed decisions. Moreover, a valuable review provides context, clarity, and a balanced perspective, showcasing both positive and negative aspects. Timeliness also plays a role, as fresh feedback tends to be more accurate and relevant. Keep in mind
The significance of maintaining positive customer reviews cannot be overstated. A single negative review has the potential to ripple through a business's online reputation, causing a loss of up to 30 potential customers. Hence, nurturing a collection of favorable reviews is not just a matter of feedback, but a strategic aspect of effective Online Reputation Management."
Advantages of Customer Reviews in the Fashion Industry
The impact of customer reviews on fashion businesses is far-reaching. Firstly, they provide social proof, which is essentially the modern-day version of word-of-mouth recommendations. When potential customers see positive reviews from their peers, it instills confidence in your brand and products. This confidence translates into increased conversions, ultimately driving higher sales and revenue. Moreover, customer reviews contribute to improved search engine visibility through user-generated content, boosting your website's SEO rankings.
The Fashion Industry greatly benefits from customer reviews, and this advantage is amplified by the fact that nearly half of all internet users engage in posting online reviews every month, as reported by GWI. These reviews not only provide valuable insights into consumer preferences and trends but also foster a sense of community engagement and trust among potential buyers.
Effective Placement of Customer Reviews on Fashion Business Websites
Strategically showcasing customer reviews on your fashion business website can make a substantial difference in conversion rates. Placing reviews prominently on product pages ensures that potential customers have easy access to valuable insights while making purchasing decisions. To further enhance usability, consider implementing sorting and filtering options, allowing users to customize their review browsing experience.
it's intriguing to observe that customer reviews tend to flow in more abundantly following delightful interactions. Surprisingly, a notable 34 percent of individuals indicate that they exclusively contribute online reviews in the wake of positive experiences.
Effective Review Placement Strategies:
Prominent Product Page Display: Place reviews prominently on product pages for easy access.
Sorting and Filtering Options: Allow users to customize their review browsing experience.
Aggregate Ratings: Display overall product ratings for quick assessment.
Visual Testimonials: Encourage photo and video reviews for visual evidence.
Homepage Featured Reviews: Showcase selected reviews on your homepage for a strong first impression.
User-Generated Content Campaigns: Run campaigns to generate excitement and authentic reviews.
Inspiration from Successful Implementations
The stage is set by industry leaders who wield customer reviews to their advantage. Behemoth Amazon orchestrates a review symphony on its product pages, while Airbnb thrives on the authenticity of user-generated content. Here are some fashion businesses that have used their customer reviews for business development.
Conclusion: Embrace the Power of Customer Reviews
Customer reviews are a potent tool that can significantly impact conversions for your fashion business. By strategically showcasing reviews on your website, you build trust, increase sales, and foster a sense of community.
Through engagement and active participation, you create a feedback loop that not only enhances your offerings but also solidifies your brand's reputation. Embrace the power of customer reviews, and watch as your fashion business thrives in the world of digital commerce.