Shopping online has always been a very convenient way to shop, with the continuous improvement in technology, fashion shoppers no longer have to experience trouble getting exactly what they want and at the best prices too.
People spend a lot of time on their phone, getting fashion inspiration from different sources and sometimes from influencers on Instagram, Facebook, Tiktok and other social media apps but get disappointed when they realise they cannot afford it. Going from one website to the other trying to find alternatives can be tedious but it doesn't have to be if you're shopping on Lykdat.
The only thing better than finding what you're looking for is finding it at great prices that you can afford and instead of going through alternative channels like comparison shopping sites, shopping on lykdat.com saves you the going back and forth.
Use the 'search with Image' Feature on lykdat.com, upload a picture of the Item you'd love to shop. The search results would show you visually similar items with different prices and you can easily choose the one within the price range you can afford.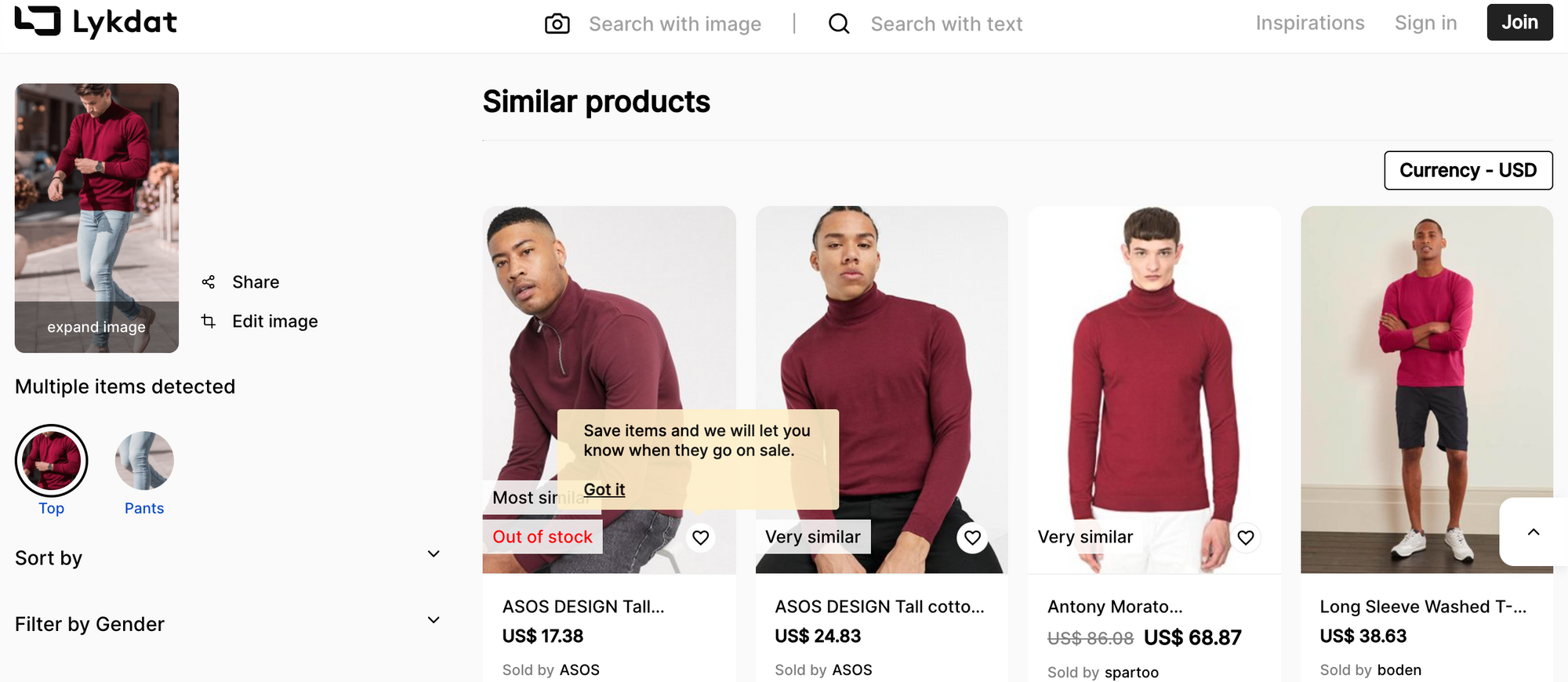 How is this useful For Fashion Businesses?
Fashion businesses can greatly benefit from giving their customers visually similar search results that help them make their buying decision.
Shoppers that are interested in comparing prices aren't just browsing, they have already decided to purchase an item and are only looking to find the best deal. Brands that use Lykdat for business can show search results of visually similar items from their catalogue with the different prices and this greatly improves the shopping experience for their customers.
visit www.lykdat.com/business to learn more