Fashion e-commerce: is it about looks, or is it about products?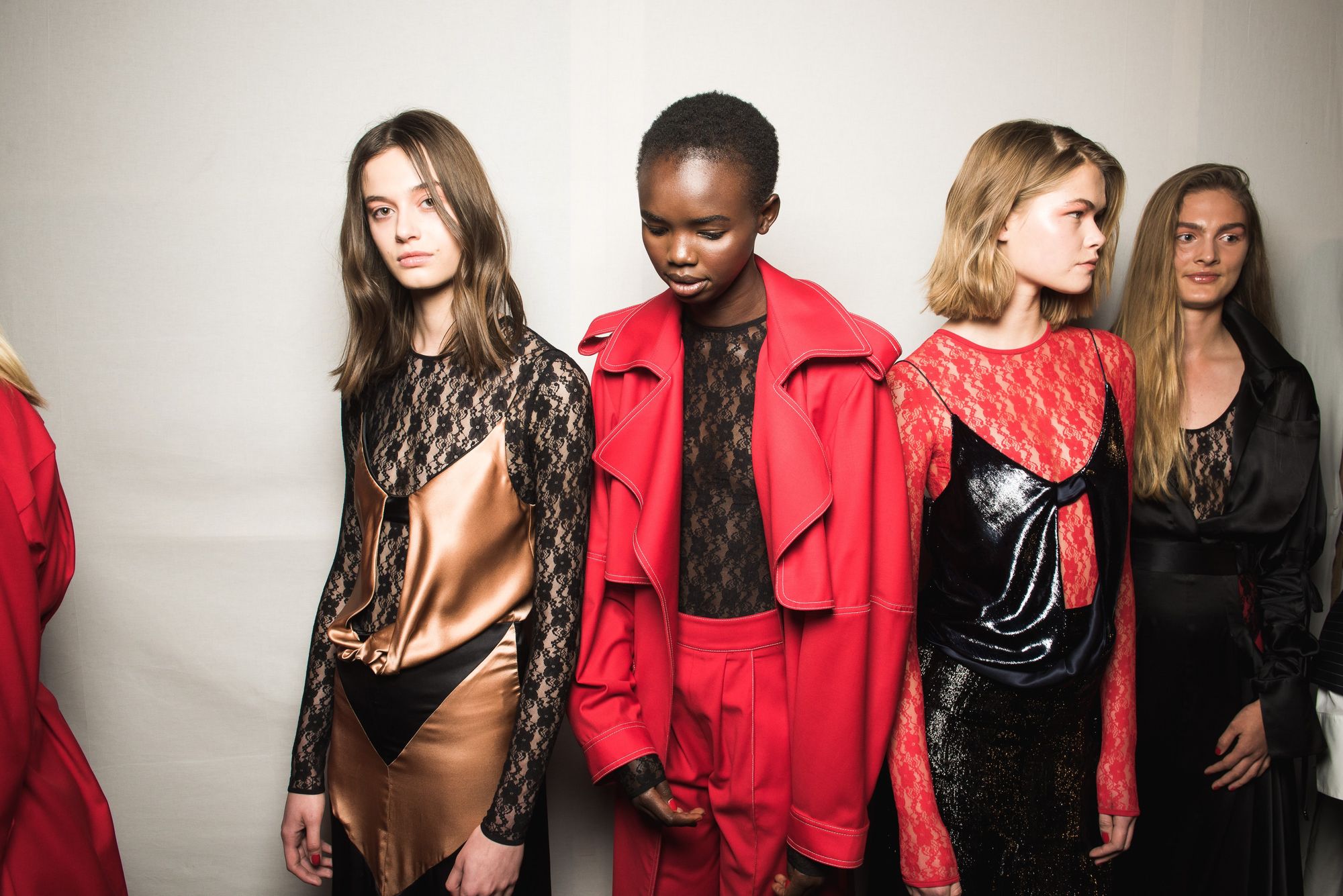 E-commerce is (broadly speaking) about facilitating sale of goods online.
However, not all products are born equal. Fashion deals in a different type of goods.
For some other product categories; quality, functionality and reliability are some of the top important factors that buyers consider.  Bearing this in mind, we can already propose the idea that a feature that enables customers shop for looks is more relevant in fashion that most other e-commerce verticals.
We set out to do some research around this and started with google trends.
"Pleat dress" dress came up as  the most searched fashion item for 2021 with 85% y-o-y growth.
We used the same search term on the websites chosen from forbe's list of top e-commerce websites and for the ones that are not resellers or aggregators, in most cases, their product listing is done with a model wearing a full outfit.

As seen on ASOS, product listings from the Dresses category would mostly contain models wearing hats, holding bags, shoes alongside the actual dress up for sale. There's a glaring opportunity to win your customers over with a shop the look feature in such instances.
Tops may sometimes be presented without models, but most of the time, you'll still find that they're presented with models wearing other items your customers may like to purchase along with the top.
The interest that customers have in shopping for looks can benefit both fashion influencers and fashion brands alike. Fashion brand with online stores stand to benefit the most as it's easier for their customers to add multiple items to cart thereby increasing the store's average order value.
So if you're a fashion brand or an online store owner, integrating a "shop the look" feature to your store or website is an ideal way to increase your business sales and revenue as it relies on upselling and cross-selling (selling more to already existing customers you have).
According to Pickstory , "employing this technique statistically has a 60-70% chance of selling to an existing customer, and only around a 5-20% chance of making a sale to a new customer." Perhaps this partly expains why the technique is tremendously successful within the fashion industry, especially where retailers and brands carefully curate outfits with pieces that work well together - or recreate catwalk or celebrity styles and then enable customers to easily shop the look online. Hence, providing valuable design inspiration for shoppers who are less confident when it comes to creating a strong outfit for themselves.
Everyone has come to accept the importance of fashion magazine in the fashion business and consumer experience. The same holds for online stores that should serve as the magazine, the shop and the checkout counter for your online customers. It gives the purchaser the capability of seeing/searching prior to purchasing.
Below, we look at some businesses that offer shop the look functionality either as a feature on their website or via an api.
Instyle.ai offers range of different services to e-commerce sites, shop the look api is one of those, according to them  "Our shop the look service is trying to answer a question: given a product, which other products can be well combined with it to form a fashionable outfit?".
Shop The Look - Shopify App to increase sales with smart Up and Cross Sells (shopthelookapp.com)   A shopify app that allows e-commerce stores on the shopify platform to make a shop the look feature available to their customers.
Shop the look on Stylestore, an e-commerce website that allows their visitors to shop the look of their items.
Shop and Buy the Look Feature - Visualsoft eCommerce Visualsoft is an eCommerce software company that offers various services to e-commerce websites, also has a shop the look feature that allows their customers style and display  matching products they have available.
Top brands have recorded increased revenue over the years by giving their audiences a visual look of products to be launched. For instance, Nike recorded over $65B cummulatively in 2020 and 2021, the same growth was seen in other brands over the years too. Top brands already have shop-the-look feature as some form of "supercharged e-magazine" on website and physical stores.
Shopping is more enjoyable when your customers find it easy to imagine how certain pieces would look on them in combination with other products. Adding multiple items to cart at once is also a valuable side effect. Valuable for the retailer in terms of revenue, valuable for the customer in terms of satisfaction; win-win for everyone!