Customer Review Strategies For Fashion Businesses
Many business owners struggle to leverage reviews effectively or even garner many reviews in the first place. By implementing a thoughtful customer review strategy, you can turn reviews into a valuable asset for your company.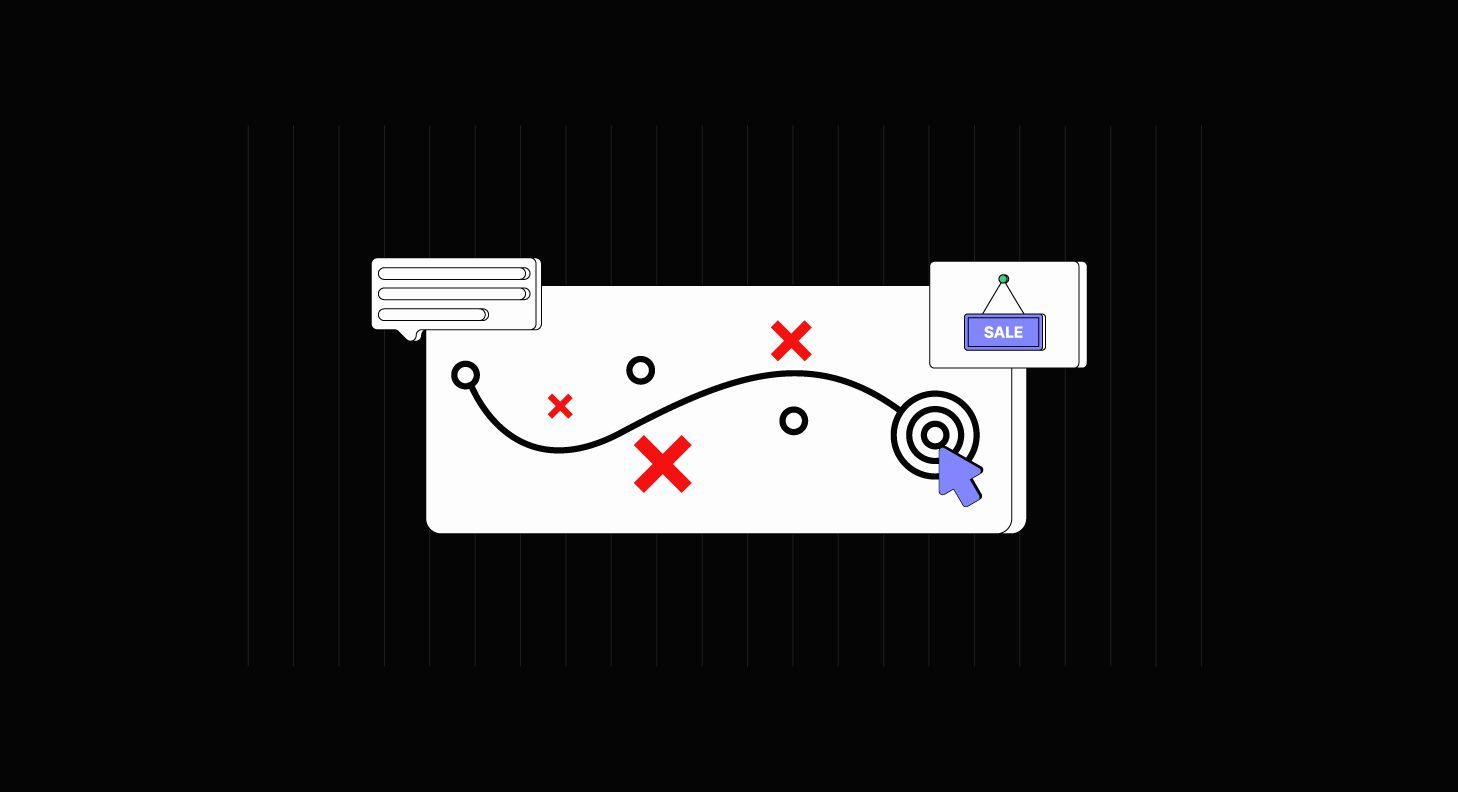 As a fashion business owner, you know that customer reviews are crucial to your success. Customer reviews shape perceptions, drive sales, and build trust in your brand. If used strategically, reviews can become a key part of your marketing efforts and help set you apart from competitors. However, many business owners struggle to leverage reviews effectively or even garner many reviews in the first place. By implementing a thoughtful customer review strategy, you can turn reviews into a valuable asset for your company.
This article explores proven strategies for generating authentic reviews, optimizing your review profiles, and using reviews in your marketing to boost brand awareness and sales. With some time and effort, customer reviews can become your secret weapon for growth and success.
The Importance of Customer Reviews for Fashion Brands
Customer reviews are essential for fashion brands to generate new customers and build brand loyalty.
The Power of Social Proof
Customers increasingly look to online reviews to determine a brand's reputation and quality before making a purchase. Positive reviews from real customers act as social proof that a product is worth buying. For fashion brands, reviews help to build credibility and trust in the quality and style of their apparel and accessories.
Improved Ranking and Visibility
Customer reviews also help to improve a brand's ranking in search engines like Google. Review quantity and quality are signals to search engines that a brand is reputable and provides value to customers. Higher rankings lead to increased visibility and traffic to a brand's website and product pages.
Insights into Customer Needs
Reading reviews provides invaluable insights into customers' needs, wants, and pain points. Brands can analyze reviews to determine how to improve product designs, better meet customers' needs, and improve the overall customer experience. Addressing common feedback and complaints in reviews demonstrates a brand listens to and cares about customers.
Drive Repeat Customers
Satisfied customers who leave positive reviews are more likely to make repeat purchases from a brand they know and trust. Reviews reassure new customers that others have had a good experience, making them more willing to buy. Brands should make it easy for happy customers to leave reviews on their website, social media platforms, and third-party sites like Yelp or Google Reviews.
In summary, customer reviews significantly impact a fashion brand's success by driving new customers, improving search ranking, providing customer insights, and generating repeat business. Fashion brands should actively encourage customers to leave reviews and thoughtfully respond to and address all reviews, whether positive or negative. Doing so will build brand credibility and loyalty over the long run.
How to Get More Customer Reviews on Your Website
To increase customer reviews on your fashion website, consider the following strategies:
Make It Easy to Leave Reviews
Have a visible call to action on your product pages encouraging customers to leave a review. The easier you make it, the more likely they are to review. Offer a link directly to the review form and consider offering an incentive like a discount on their next purchase for reviewing.
Send Review Reminders
Reach out to customers via email after they've received their order. Thank them for their purchase and politely ask them to leave a feedback review on your site about their shopping experience and the product(s) they bought. Remind them that reviews help other customers and are greatly appreciated.
Respond to Reviews
Reply to both positive and negative reviews in a timely, professional manner. Thank the customer for taking the time to provide their valuable feedback. For negative reviews, sincerely apologize and let the customer know you will pass their comments to the appropriate department to address any issues. Responding to reviews shows you value customer opinions and are committed to improving your service.
Highlight Your Best Reviews
Feature excerpts from your best customer reviews on product pages and your homepage. Pull comments that specifically mention product quality, style, fit, customer service, and share photos if provided. Quotes and images from real customer reviews build social proof and trust in your brand.
Offer Review Incentives
Consider offering discounts, coupons or other perks for customers in exchange for leaving an honest review. For example, provide a coupon code for 10-15% off their next purchase to anyone who leaves a review within a certain time period after delivery. Incentives can be an effective way to increase review volume, but use them judiciously so reviews remain unbiased.
Responding to Positive and Negative Reviews
As a fashion business, customer reviews can significantly impact your brand's reputation and sales. It is important to implement a thoughtful review response strategy.
For positive reviews, thank the customer for their kind words and business. You might say something like:
We appreciate you taking the time to leave such a glowing review. Customer satisfaction is our top priority, so we are delighted to hear you had an enjoyable experience. Please let us know if there's any way we can continue to provide you with the best service.
For negative reviews, address the specific concerns mentioned while remaining courteous and empathetic. For example:
We apologize that your recent experience did not meet your expectations. Customer feedback is invaluable for helping us to improve, so please know that we take your comments very seriously. Our goal is to provide the highest quality products and service, and we clearly fell short in your case. We sincerely hope you will give us another opportunity to serve you well. If you have any additional feedback on how we can do better, please don't hesitate to let us know.
In some situations, you may need to follow up to clarify details or remedy the situation. Be sure to move the conversation offline by providing a contact method where you can address the issue confidentially. Take responsibility for mistakes, offer refunds or discounts if warranted, and work to rebuild trust and loyalty.
Monitoring reviews regularly and responding promptly, whether positively or negatively, demonstrates your commitment to customer service excellence. An effective review response strategy, combined with high quality products and service, will help establish your fashion business as an industry leader.
Using Reviews in Your Marketing and Advertising
Customer reviews have become an indispensable marketing tool for ecommerce fashion brands. By proactively optimizing your reviews, you can leverage them to build trust and drive sales.
Feature Top Reviews
Feature your best customer reviews on your product pages and in advertising. Curate reviews that highlight the qualities and benefits of your products. Place them prominently on product pages, in newsletters, and on social media. well-written reviews from satisfied customers are very persuasive.
Respond to Reviews
Reply to both positive and negative reviews. Thank customers for their praise and feedback. For critical reviews, apologize and take responsibility. Let the customer know you value their input and are working to improve. Responding to reviews builds goodwill and shows you care about your customers' experiences. It also gives you an opportunity to publicly address issues and set the record straight.
Analyze Reviews
Analyze your customer reviews regularly to identify opportunities for improvement. Look for trends in the feedback to find common pain points. Then make changes to address them, whether improving product quality, revamping your return policy, or enhancing customer service. Let your customers know about the steps you're taking in response to their reviews. They will appreciate that you took their feedback seriously.
Incorporate Reviews into Ads
Feature selected 4- and 5-star reviews in your advertising copy and images. Pull quotes from reviews that highlight appealing product attributes and enthusiastic recommendations. Reviews from ordinary customers are very persuasive, as people tend to trust the opinions of their peers. Including reviews in your ads and marketing materials, both on- and offline, helps to build credibility and trust in your brand.
Monitoring and optimizing customer reviews should be an ongoing priority for fashion brands. With consistent effort, you can turn reviews into a useful tool for driving sales, improving brand perception, and increasing customer loyalty. Reviews provide a wealth of free customer feedback and powerful social proof that benefits both your marketing and product development. Make the most of them!
Incentivizing Customers to Leave Reviews
To increase the number of customer reviews for your fashion business, incentivizing your customers to leave reviews is key.
Offer Discounts and Coupons
Offer your customers a discount, coupon, or promotion in exchange for leaving an honest review about their purchase or experience. Many customers appreciate receiving a reward for taking the time to share their feedback. Be sure to specify that the incentive is in exchange for leaving a review, not just a positive review. This helps ensure the reviews seem authentic and unbiased to others.
Send Review Reminders
Send friendly email reminders to your customers a few days after they receive their order asking them to leave a review about their purchase. Provide a direct link to make the process quick and easy. Multiple reminders may be needed, as customers do not always leave a review right away.
Make reviews simple to submit through channels like your website, social media pages, and third-party review sites where your target audience is active. The easier you make the process, the more likely customers are to leave reviews.
Highlight Review Value
Educate your customers about the value of their reviews to your business. Explain that reviews help raise brand awareness, build trust, and guide other customers in their buying decisions. When customers understand that their reviews matter and make a difference, they become more willing to take the time to submit one.
Offer Exclusive Access
For your most loyal and engaged customers, offer the opportunity to join an exclusive rewards program in exchange for leaving reviews on a continuous basis. The rewards could include first access to sales, VIP events, product samples, or other perks. An ongoing incentive like this works well for encouraging frequent reviewers.
Following these strategies to motivate your customers to leave authentic reviews can help build social proof and boost conversions for your fashion business. The key is making the review process simple and rewarding for the reviewers. Focusing your efforts on existing happy customers will yield the best results.
Conclusion
In closing, as a fashion business owner or marketer, you must leverage the power of customer reviews to build trust and credibility with potential customers. By proactively soliciting reviews, promptly responding to reviews, and using reviews in your marketing, you put your brand's best foot forward. Reviews are social proof that demonstrate your value and quality. They build rapport and help turn interested shoppers into loyal customers.
Make customer reviews a key part of your digital marketing strategy and reap the rewards of higher traffic, increased brand awareness, and boosted sales. The effort you put into managing your reviews will come back to you through the success and growth of your fashion business.